School of AviationMaster of Science in Aviation Leadership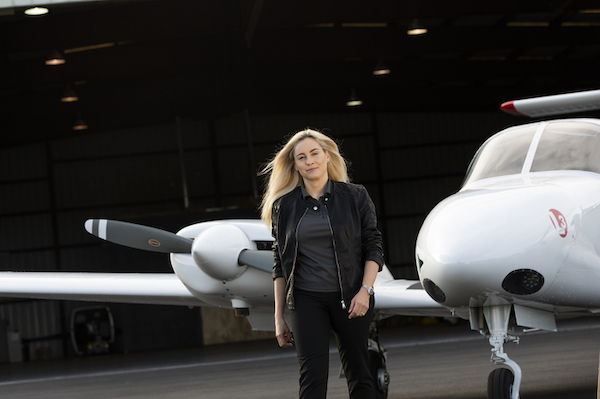 Why Choose Our Program?
Are you looking to take the next step in your career? At Jacksonville University we believe in education your way. That is why we allow you to earn your degree either full-time in one year or part-time in two years, and offer courses on-campus, online, or in a hybrid format — so you can keep working as the aviation professional you already are. As a student of this program, you will benefit from one-of-a-kind industry partnerships and a highly-regarded curriculum centered on a strong business foundation.
This program is a great option for you:
While you are working on your flight hours
If you are looking to switch to the management side of the aviation industry
To earn the promotion you have been working towards
To gain leadership skills that prepare you for industries outside of aviation
If you want to work in higher education, earning this degree qualifies you to apply for a PhD program
Virtual Information Session recording
You can now request recordings of past virtual information sessions that you can view at any time, no scheduling required. Request a session recording today to learn more about our program, hear from faculty, and better understand the admissions process.
start your application
AdmissionsHow to Apply
Completed JU application
Unofficial Transcripts for Degree Most Recently Conferred (Undergraduate-Bachelor's or Graduate)

Additional Transcripts may be requested if you have completed less than 60 credits at your degree conferring institution, or if you are wishing to waive the MBA Pre-Requisite requirements (Accounting, Finance, Statistics, Economics)

The following may be requested of students with a GPA of 3.0 or below

Statement of Intent
Resume / Curriculum Vitae
Letters of Recommendation
GRE / GMAT Scores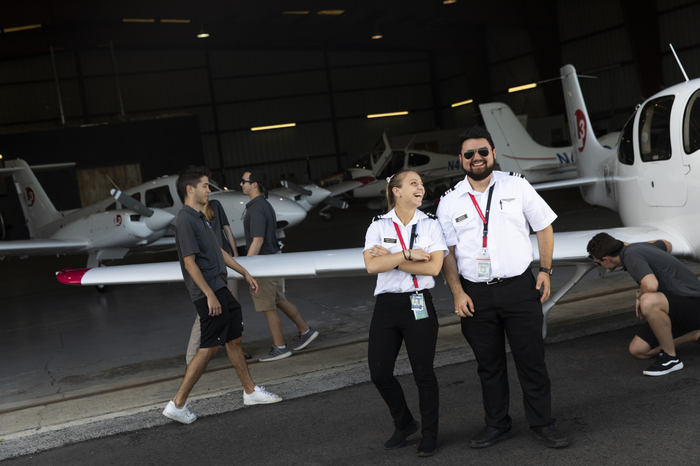 About Our Program
JU's School of Aviation prepares you with the leadership and professional skills necessary to take on the next step in your career. Our vision is to be the world leader in innovative collegiate aviation programs producing graduates who increase the safety and profitability of global aviation.
Graduates will:
Possess the knowledge and skills necessary to make an immediate positive impact for their employer and act with the highest standards of professionalism evidenced by their character and integrity
Be able to assess the role and impact of regulatory compliance on global aviation commerce
Apply the knowledge needed to be engaged in the innovation and profitability of global aviation commerce
Demonstrate the planning, decision making, workload management, and communication skills necessary to engage in effective critical thinking
Educating and Training Future Professional Pilots & Aviation Executives
Our Av​​​​​iation Management and Aviation Management & Flight Operations degree programs are accredited by the Aviation Accreditation Board International (AABI).
In 2008, Jacksonville University won the 2008 Loening Trophy awarded annually at National NIFA SAFECON to the best all-around collegiate aviation program in the nation.
Winner of the 2011 Air Race Classic, the national all-women transcontinental air race.
Request for Information
Loading...
Contact Information School of Aviation
Davis College of Business & Technology
Jacksonville University
2800 University Blvd N
Jacksonville, FL 32211
Phone: (904) 256-7000
Email: graduateadmissions@ju.edu
Quick Links