Alumni Board
​
​​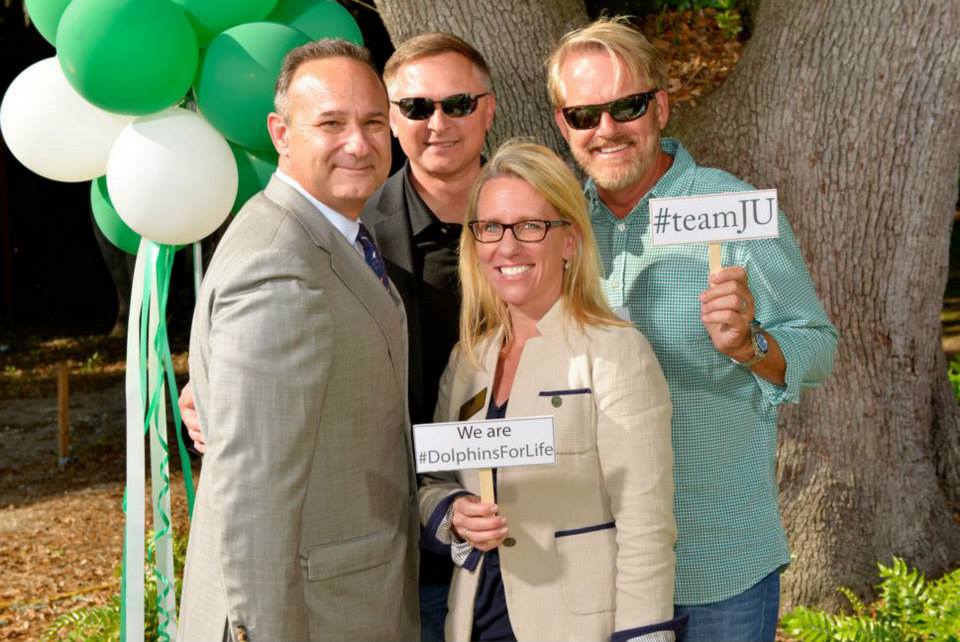 Jacksonville University's Alumni Board is an important group, charged with representing the needs of the alumni population to the University and acting as hands-on ambassadors for JU in their professional and personal communities.
The Alumni Board is comprised of approximately 25 members, diverse in their ages, profession and geography. Their common goal is to propel the mission of the University through focused committee work and to bring new people into the Dolphin fold both locally and in cities across the country. Dolphin Clubs are currently active in Atlanta, DC, Houston and the Northeast, and we seek to expand our network.
​
Board meetings are held at least 2x per year, with all members expected to be present or call-in to meetings. Volunteer support for signature events like Homecoming & Family Weekend, Charter Weekend, and the Senior Stroll is a primary responsibility of Alumni Board members. Financially, full board members commit to invest in the University at the Order of the Dolphin level of $1,000 or higher annually. The newly formed
GOLD Phin Council
focuses on GOLD Phin (Graduates of the Last Decade) engagement and growing the GOLD Phin Society - a recurring gift club for recent alumni. Networking interaction is a focus of both groups. Members define their time of service as "good work, good fun!"
If you are interested in serving on the Alumni Board, please fill out the form below. We will be in touch!
Alumni Board Members
Elaine Borne '93​
Kirk Brennan '08​
Gary Brose '87
Matt Dobbins '08/10
Renee Finley '88/02
Gary Flower '82
Kevin Haga '92
Casey Hampton '07
Donnie Horner III '11
Tim Kornacki '9​2
Paul Martinez '87
Michelle Miller '80
Mike Mitchell '15
Candace Moody '01
Pamela Prentice '77
​Scott Romero '78
Joey Sanchez '09/10
Shawn Starr '94/96
Radha Weeder '89
Mary Wrenn '81 ​​
​​More about the Alumni Board:
​​