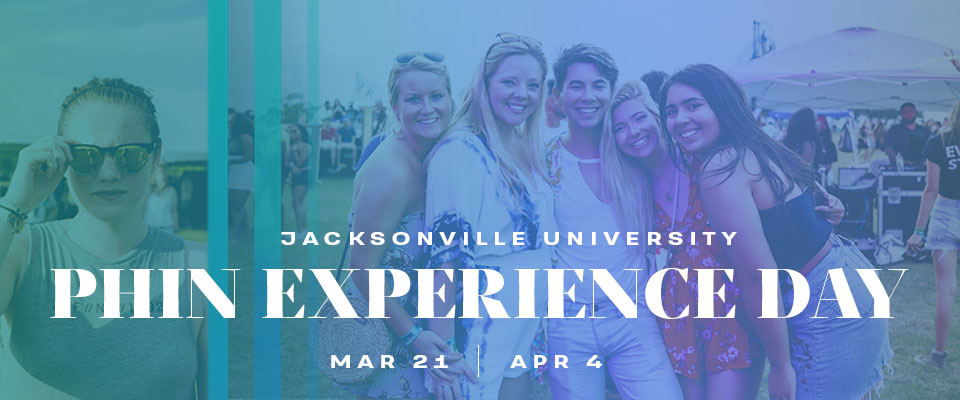 Phin Experience Days An Event for Admitted Students
Available Dates
Visit Scholarship
Visit Jacksonville University's campus before May 1, 2020, to earn a $1,000 scholarship.
Schedule of Events
You're almost an official JU Dolphin! Spend the day on campus with the JU community to get a true taste of what life will look and feel like as a JU student. You'll hear from current students and parents about their JU experience, browse the hundreds of student groups and organizations at the student life fair, meet your future professors at the academic fair, and most importantly meet other future phins (maybe even your future roommate).
Schedule of Events
8:00am | (OPTIONAL) Full Campus Tour or
9:00am | (OPTIONAL) Specialized Tours & Departmental "Deep Dives"
9:30am | Check In
10:00am | Welcome Future Phins
10:30am | Student & Parent Panels
11:30am | Lunch & Student Life/Academic Fair
1:00pm | Academics & Advising: Exploring your path
1:30pm | Closing Session
2:00pm | (OPTIONAL) Parent Reception
2:00pm | (OPTIONAL) Student Social