Blackboard 9.1 Support for Students

Welcome to the Blackboard Help & Support Site for Students at Jacksonville University. This site will help you use your Blackboard course sites and help answer some of your questions.
Blackboard 9.1, also called Blackboard Learn, has new features and capabilities that we are sure you will appreciate. Blackboard Learn uses a web 2.0 interface that allows users to drag-and-drop items that appear on the screen, select drop-down menus, and even access contextual help. You will enjoy using fewer clicks to navigate the system and complete tasks on your courses.
How to Login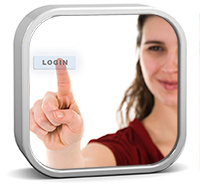 Blackboard is configured to use your JU username and password. This is the password that students and instructors use to login to WebAdvisor, Jacksonville University computers, e-mail and many more systems on campus.
Accounts & Enrollment
Accounts are automatically created once a student registers for at least one class for the upcoming semester. If the student does not register for an upcoming semester, the account will automatically be disabled until the students registers.
Please allow at least one full day (24-hour period) after registering for Blackboard to add the courses to the course list.
If you don't see your course website on Blackboard don't panic. Not all courses have Blackboard Websites. The course instructor makes that decision. If neither you nor your classmates can see the course's Blackboard website, ask your instructor whether a Blackboard course website has been set up. Also consider that sometimes the instructor may set the course to be unavailable to students, because he or she may be working on putting up the course content. Some faculty will make the course content available for students just days before or at the start of the semester.
Supported Web Browsers for Blackboard 9.1
In order for students to have the best experience using JU's Blackboard system, it is important to use one of the web browsers supported by Blackboard. See the currently Supported Web Browsers & Operating Systems.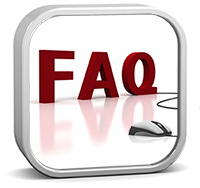 System Requirements
If your computer does not have the proper hardware, Blackboard may run slowly or may not run at all. Compare your current system configuration with the Blackboard Learn 9.1 System Requirements (PDF)
Blackboard FAQ
Be sure to read the Blackboard FAQ where you will find the answers to the most Frequently Asked Questions (FAQ) about using Blackboard at Jacksonville University.
​
Blackboard Demo Course

We have created a demo class for students to learn more information about using Blackboard.
Jacksonville University use Blackboard as the course management software system. A Blackboard course site provides students with multiple resources including course materials; course calendar; student access to grades; course syllabi; lecture materials; email, chat and discussion tools; and more.
This demo course is designed to acquaint students with different features of Blackboard. The demo course will allow you to see how most online courses are designed, how to find information in different content areas and to introduce you to other features of Blackboard. Touring the demo course will allow you to see what taking an online course is like before enrolling in an online program. Be sure to follow the instructions in the demo to become acquainted with both Blackboard and online instruction.
We strongly recommend that if you are new to Blackboard you complete the demo course before your class begins. Guests who are interested in learning how Blackboard works are encourages to use the demo course as well.
To begin the Blackboard demo, go to https://blackboard.ju.edu and use the following log in info to access the course.
User ID:

student


Password:

demo
*Be sure to Logout of Blackboard if you are currently logged in with your official JU account.
After logging in, click on the hyperlink on the right hand side of the page called Blackboard Demo Course. This will bring you to the announcements page and simply follow instructions.
If you would like to be added into the course with your own account and have it under your Course list send us an email (acole1@ju.edu)
Tutorial Links for Students
Below are links to text and video resources for Blackboard 9.1.
Working in your course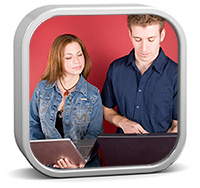 Staying Organized and Communicating
Setting Your Preferences and Controlling your Blackboard Environment
Best Practices
You can also browse the Online Blackboard Student Help.
FAQ - What if:
I got bumped out of my test and can't get back in. What do I do?
You must contact your instructor, who will need to "clear your attempt" so you can start the test again. When the instructor "clears your attempt", any and all of your previous answers will be erased.
I keep getting locked out of tests right when I start them.
If you have problems accessing a test or quiz, "double-clicking" may be the problem. When you click the link to begin a test, be sure to use a SINGLE mouse click. You should not double-click anywhere in Blackboard--especially when accessing a test!
I clicked on the link to a test but nothing happened.
Most likely, a pop-up blocker is preventing the test from opening. Try disabling your pop-up blocker, then click the test link again. (And remember to single-click the test link.)
Tips for avoiding problems with online tests
To begin taking a test:
SINGLE-CLICK the link to the test. (NEVER double-click the link.)
While taking a test:
Do not resize your window after entering a test. (Some browsers will refresh the screen when you resize the window, and this can bump you out of your test so that you can't get back in.)

Do not refresh the screen or click your browser's BACK button while taking a test.

Be careful when using the <Backspace> key to correct errors in text boxes. (In some cases, pressing the <Backspace> key is the same as clicking your browser's back button.) Be sure that your cursor is inside the text entry box before pressing <Backspace>.

Depending on the settings your instructor chooses, students who attempt to view material on another web site or in another area of the Blackboard course may find themselves "locked out" and unable to return to complete the test.

SAVE OFTEN! If all test questions are displayed on a single screen, use the SAVE button at the bottom of the test screen (to the left of the SUBMIT button). DO NOT use the SAVE button beside each question. Scroll down and click SAVE at the bottom every 15 minutes or so as you are working on your test. But do not click SUBMIT until you are completely finished!

NOTE: Some instructors set their tests to display each question on a separate screen, and students use navigational buttons to move from one question screen to the next. In this case, your answer is saved automatically when you move to the next question (and there is no save button).

Be sure to click SUBMIT, but only when you are completely finished with the test.
Be sure to read the Blackboard FAQ where you will find the answers to the most Frequently Asked Questions (FAQ) about using Blackboard at Jacksonville University.
Who to Contact
Course Related Problems
You should contact your course instructor for any problems, which are course related - i.e., problems finding course material and resources in the Blackboard course web site. Instructors organize their Blackboard sites differently and choose different settings. It's a good idea to ask your instructors because often the answer is specific to the way they are doing things. It's also important for your instructors to know if you're having a technical problem that may affect your ability to do your assignments.
Platform Related Problems
If you are experiencing any trouble with Blackboard please contact the IT Helpdesk at 904-256-7200 or by sending an email to helpdesk@ju.edu. Please be sure to give or enter the following information in your issue ticket: Complete name, Email address, Student id, Operating System of your computer, Web Browser you are using (Name and version), Course id, Course Name and Area of problem. Be sure to give a full and detail description of your issue and include the steps to repeat it at our end. It's important to be as specific as possible so we can determine the problem.