Blackboard 9.1 Support for Students

Welcome to the Blackboard Help & Support Site for Students at Jacksonville University. This site will help you use your Blackboard course sites and help answer some of your questions.
Blackboard Learn, has new features and capabilities that we are sure you will appreciate. Blackboard Learn uses a web 2.0 interface that allows users to drag-and-drop items that appear on the screen, select drop-down menus, and even access contextual help. You will enjoy using fewer clicks to navigate the system and complete tasks on your courses.
Access Blackboard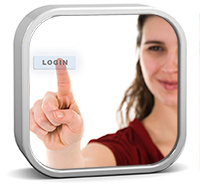 Blackboard is configured to use your JU username and password. This is the password that students and instructors use to login to WebAdvisor, Jacksonville University computers, e-mail and many more systems on campus.
Students should access their Blackboard courses logging into MyJU, then clicking on the Blackboard link under their course listings or in the Application section of their MyJU page. Google Chrome and Firefox are the recommended browsers for access Blackboard. Once you access the Blackboard page, click on the Courses link to view your courses.
Blackboard Support
Jacksonville University offers 24 X 7 Blackboard Support.
The Blackboard Help & Support Site for Students at Jacksonville University will help you use your Blackboard courses and help answer some of your questions.
chat
email
call 844-348-1615
Blackboard Help web pages
Tutorial Links for Students
Common Student Questions
How do I participate in a Blackboard Collaborate Session?
How do I submit an assignment?
How do I post to a discussion posting?
How do I reply to a peer's discussion posting?
My professor is requiring Respondus, what does that mean?
How do I submit a TurnItIn Assignment or view a Professor's feedback?
Blackboard
Stay in the Loop with Blackboard
Who to Contact
Course Related Problems
You should contact your course instructor for any problems, which are course related - i.e., problems finding course material and resources in the Blackboard course web site. Instructors organize their Blackboard sites differently and choose different settings. It's a good idea to ask your instructors because often the answer is specific to the way they are doing things. It's also important for your instructors to know if you're having a technical problem that may affect your ability to do your assignments.
Platform Related Problems
If you are experiencing any trouble with Blackboard please contact the IT Helpdesk at 904-256-7200 or by sending an email to helpdesk@ju.edu. Please be sure to give or enter the following information in your issue ticket: Complete name, Email address, Student id, Operating System of your computer, Web Browser you are using (Name and version), Course id, Course Name and Area of problem. Be sure to give a full and detail description of your issue and include the steps to repeat it at our end. It's important to be as specific as possible so we can determine the problem.