Blackboard 9.1 Support for Faculty

Blackboard Help & Support Site for Faculty
This site will help you use our Blackboard LMS, design and develop your course sites and help answer some of your questions.
The JU Blackboard system has been upgraded to the latest release, version 9.1 Service Pack 15 (July 2015). This new version of Blackboard has an updated look and feel, and several new features.
Blackboard 9.1, also called Blackboard Learn, has new features and capabilities that we are sure you will appreciate. Blackboard Learn uses a web 2.0 interface that allows users to drag-and-drop items that appear on the screen, select drop-down menus, and even access contextual help. You will enjoy using fewer clicks to navigate the system and complete tasks on your courses.

How to Login
Blackboard is configured to use your JU username and password. This is the password that instructors use to login to WebAdvisor, Jacksonville University computers, e-mail and many more systems on campus.
Supported Web Browsers for Blackboard 9.1 SP 15
In order for students to have the best experience using JU's Blackboard system, it is important to use one of the web browsers supported by Blackboard. See the currently Supported Web Browsers & Operating Systems.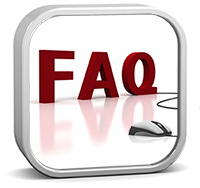 System Requirements
If your computer does not have the proper hardware, Blackboard may run slowly or may not run at all. Compare your current system configuration with the Blackboard Learn 9.1 System Requirements (PDF).
Blackboard FAQ
Be sure to read the Blackboard FAQ where you will find the answers to the most Frequently Asked Questions (FAQ) about using Blackboard at Jacksonville University.
Blackboard Demo Course
We have created a demo class for students to learn more information about using Blackboard. This demo course is designed to acquaint students with different features of Blackboard. The demo course will allow them to see how most online courses are designed, how to find information in different content areas and to introduce you to other features of Blackboard. Touring the demo course will allow students to see what taking an online course is like before enrolling in an online program. Be sure to follow the instructions in the demo to become acquainted with both Blackboard and online instruction.
We strongly recommend that if you are new to Blackboard you complete the demo course before your class begins. Guests who are interested in learning how Blackboard works are encourages to use the demo course as well.
To begin the Blackboard demo, click here to go to Blackboard* and use the following log in to access the course.
User ID: student
Password: demo
*Be sure to log out of Blackboard if you are currently logged in with your JU account.
After logging in, click on the hyperlink on the right hand side of the page called Blackboard Demo Course. This will bring you to the announcements page and simply follow instructions.
If you would like to be added into the course with your own account and have it under your Course list send us an email (dthornt@ju.edu).
Please feel free to share this demo course with your students and let the CTL know your comments or if you have any suggestion.
Tutorial Links for Faculty
The following tutorials are available in PDF format and interactive videos for using Blackboard 9.1 for Faculty. To view the video tutorials, you may need to install the latest version of the free Adobe Flash Player.
Before You Start
Get Started
Working In The Course Environment
Building The Course Content
Adaptive Release
Communication and Collaboration
Announcements and Scheduling
Blogs
Chat
Getting Started with Interactive Tool
Discussion Board
Journals
Twitter
Virtual Classroom
Wikis
Assessing Learners
Assignments
Grade Center
Rubrics
Student Performance
Tests and Surveys
Managing Group Work
Setting Permissions
Reporting and Course Utilities
Content Reuse
Content Partner McGraw-Hill
Content Partner Pearson
Content Partner Cengage
Content Partner Wiley
At the End
Best Practices
You can also browse the Online Blackboard Instructor Help.
Contact Information
If you are experiencing any trouble with Blackboard please contact the IT Helpdesk at 904-256-7200 or by sending an email to helpdesk@ju.edu. Please be sure to give or enter the following information in your issue ticket: Complete name, Email address, Student id, Operating System of your computer, Web Browser you are using (Name and version), Course id, Course Name and Area of problem. Be sure to give a full and detail description of your issue and include the steps to repeat it at our end. It's important to be as specific as possible so we can determine the problem.
Dee Thornton
Director of Instructional Technology
Marilyn Repsher Center for Teaching & Learning
Jacksonville University