Summer Camps
Marine Science Summer Camp 2017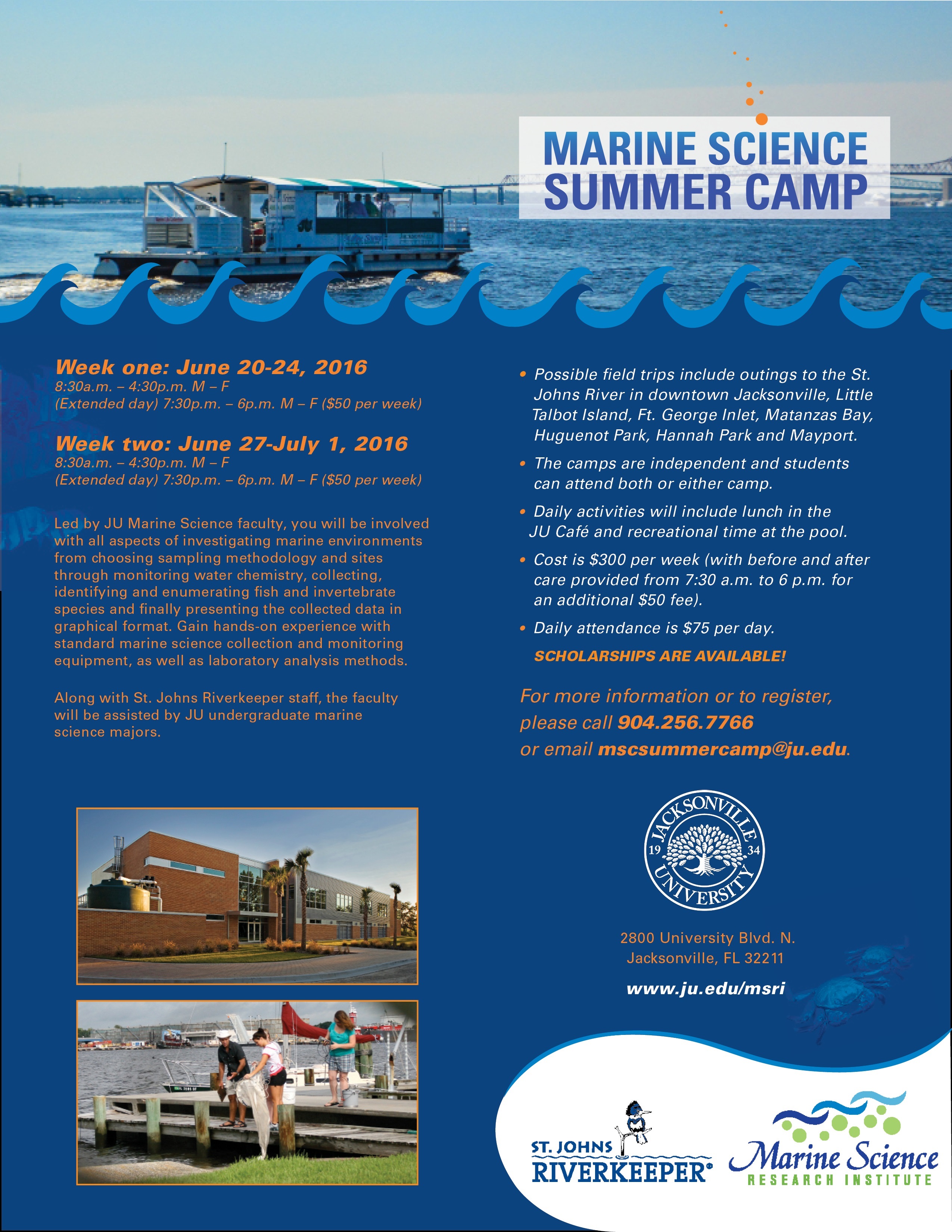 Ages 14-18
Led by JU Marine Science faculty, you will be involved with all aspects of investigating marine enviornments from choosing sampling methodology and sites through monitering water chemistry, collecting, identifying and enumerating fish and invertebrate species and presenting the collected data. Gain hands-on experience with standard marine science collection and monitering equipment, as well as laboratory analysis methods.
Along with St. John's Riverkeeper staff, the faculty will be assisted by JU undergraduate marine science majors.
Possible field trips include outings on the St. John's River in downtown Jacksonville, Talbot Island, Matanzas Bay, Hannah Park and Mayport. Potential activities involving OCEARCH, if scheduling allows.
Liability and Medical Release Form
Limited partial scholarships are available
Questions please call (904)256-7766, or email us at mscsummercamp@ju.edu